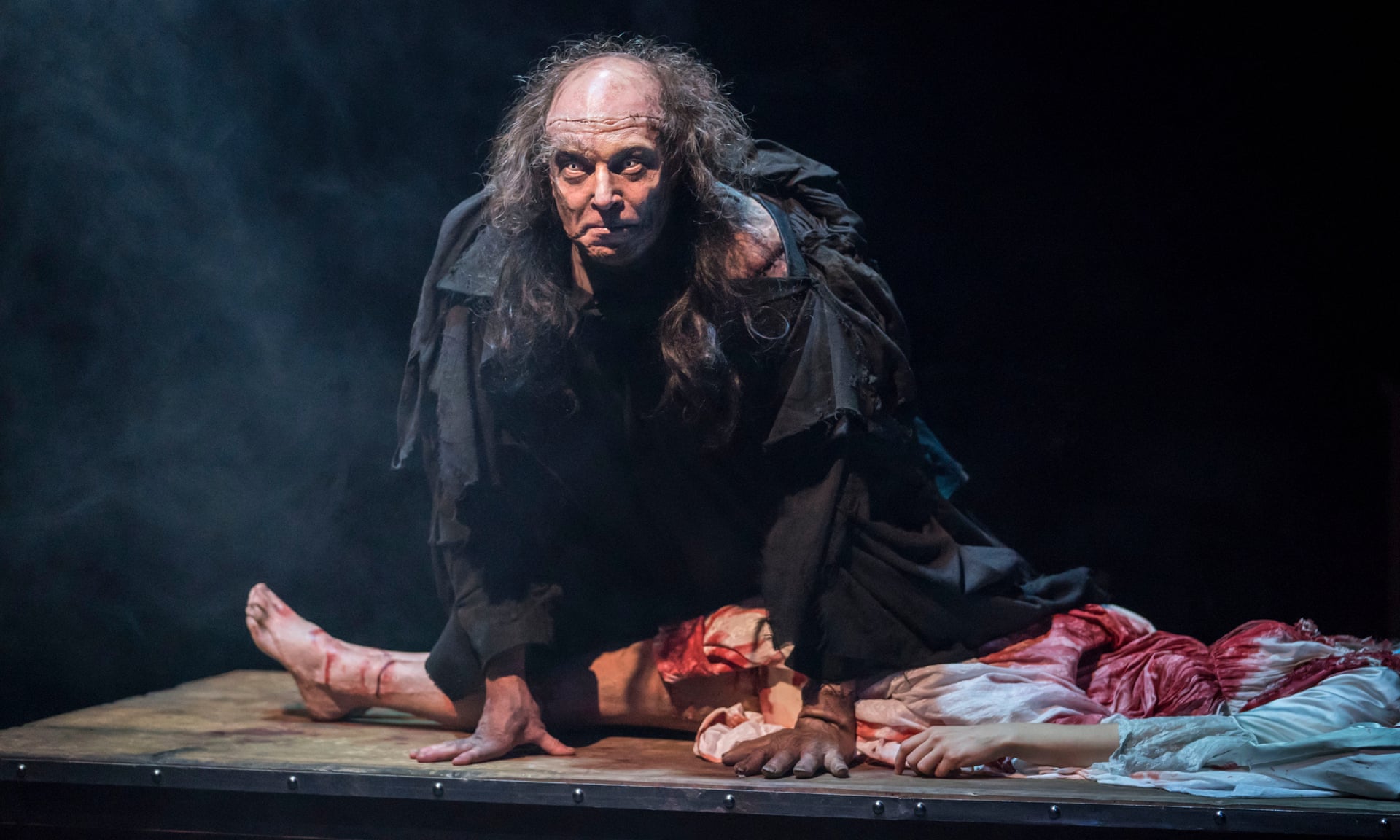 ---
This new adaptation of Frankenstein marks the 200th anniversary of Mary Shelley's novel and Matthew Xia's return to the theatre since his tenure as Associate Artistic Director.
---
It's always exciting to see radical, rarely performed genres on the British stage, and the promise of a good horror or a gory thriller definitely fits the description. But this rendition of the classic tale by Mary Shelley has more style than substance, and though a visceral revival, somehow doesn't manage to spark life into a show that has everything one might expect a showstopper to possess.
We all know how the story goes: determined and obsessed scientist, Victor Frankenstein, becomes the unseemly and unfortunate creator of a supernatural creature that is both of this world and yet ostracised by it, gradually becoming aware of its own miscreation and seeking revenge to console his monstrously human emotions.
Xia himself acknowledges the play is usually revived in times of global crisis (and we know all about this, don't we!) – but you do wonder where the connections to our current times lie, over and above the obvious ones concerning the creature and his unnervingly similar human characteristics.
For me, the framing of the story around Captain Walton didn't work – the constant harking back to previous events, with the continual (but creative) scene adjustments with large scale props, just took the edge and energy off a show where one might expect currency in the immediacy of things transpiring now; in the end, there aren't enough moments where you feel drawn into the devastating horror of the story.
But ultimately, the eponymous play can only stand strong with a convincing Victor Frankenstein, yet I just didn't believe Zaza's manic or nervous machinations, let alone the colour-blind casting decision, which I think starts looking more of a token gesture than the original problem of representation it tries to address.
Having said this, for all its shortcomings, this adaptation is strangely entertaining in places, with its technical scope and vision and Atwell's redeeming depiction of a thing scorned; and Xia does manage to stitch together a piece that I'm sure many will appreciate.
---
Cast & Crew:
Victor Frankenstein – Shane Zaza
The Creature – Harry Attwell
Captain Walton – Ryan Gage
Elizabeth – Shanaya Rafaat
Justine – Esther McAuley
Father – Gerard McDermott
Mother – Nicola Sloane
Henry – Colin Ryan
Director: Matthew Xia
Writer: April De Angelis
Designer: Ben Stones
Lighting Designer: Johanna Town
Sound Designer: Mark Melville